Weddings At The Chateau
CREATE AN EXTRAORDINARY EXPERIENCE
Making use of our spectacular event space, backdrop and additional accommodation in the Hill Top Retreat - The Chateau is available for weddings of up to 160 guests.
To keep your event exclusive and very personal to you we limit weddings to just 15 events per year.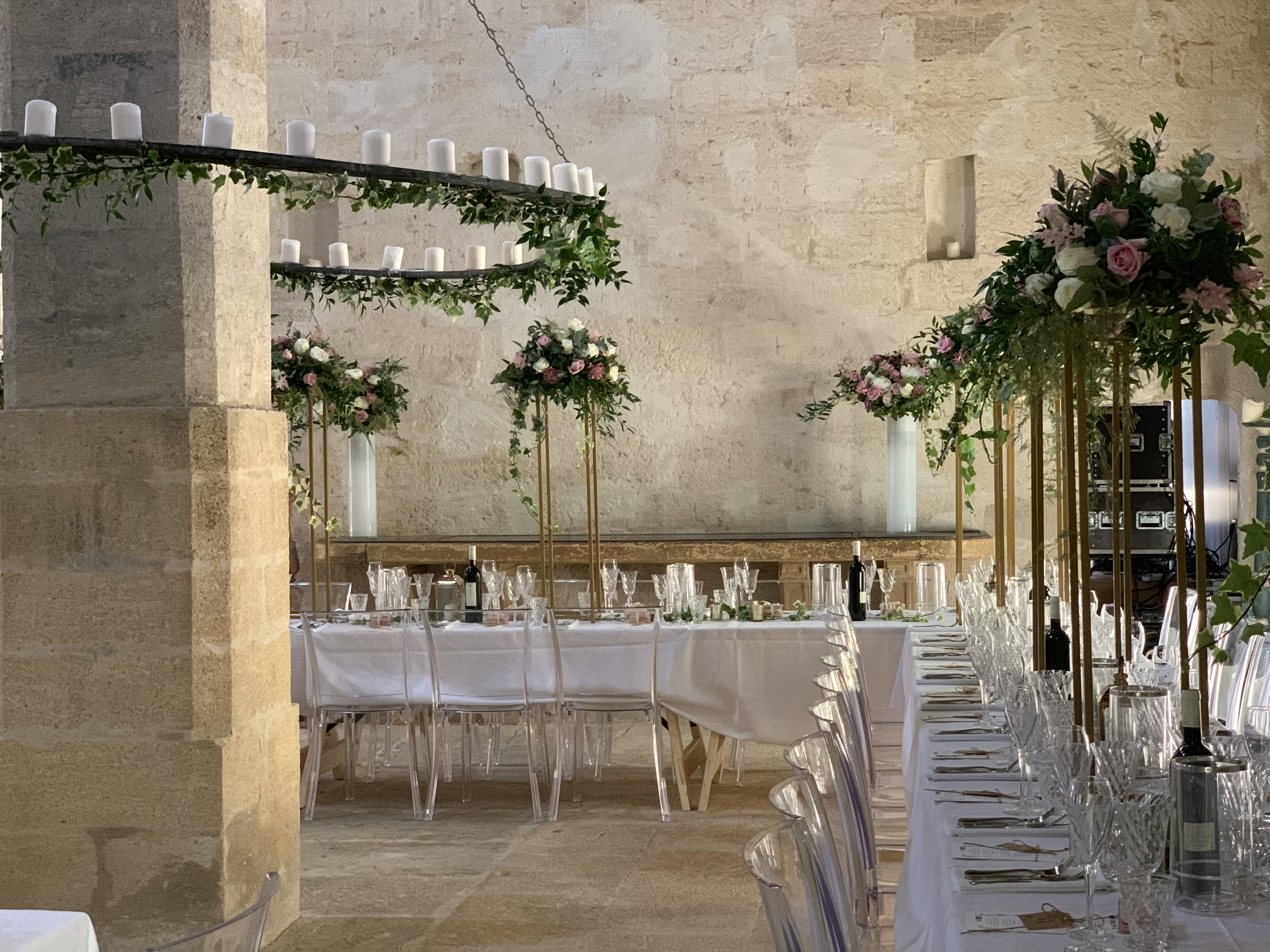 There's so much space to choose from:
3 welcome reception spaces

Complete use of the 11th century event space including -

Chapel

Bar

Toilets

Raised dance floor/ band stage

Capacity for a sit-down meal for up to 160 people

A-Z wedding planning service

On the day co-ordination

All tables, chairs and tableware
We look after everything so you can focus on enjoying your day.
"Mind-blowing! Prepare to be amazed. Simply add guests and you have the perfect wedding venue, somehow it felt simple and never overpowering even though it is an amazing building. I can't say enough about this truly exceptional building, the idyllic village that it's in and this part of France in general, we've fallen in love with it and will return many more times in the future. I just hope we can stay at The Chateau again on one of those trips as I think it will forever stay in the hearts of all of us who were lucky enough to stay here."

Aaron and Su Drummond, August 2016
"Totally unforgettable and worth every penny! Quite literally the best vacation/wedding I have ever had/seen in my life."

Chrissy Andersen, July 2018
VIDEO EXAMPLE: LAUREN and Ben, JUNE 2019
VIDEO EXAMPLE: ALICIA AND PAUL, SEPTEMBER 2018
VIDEO EXAMPLE: CANDICE AND JAMES, MAY 2018
VIDEO EXAMPLE: THE CHATEAU SET FOR 120